Book Fetish
Build Your Best Bookish Life With Reading Accessories for 2023
This content contains affiliate links. When you buy through these links, we may earn an affiliate commission.
In the market for some new reading accessories in 2023? You won't need to look any further. Whether you're hoping to build yours dream reading nook and are itching for a cozy blanket and mug to complement your bookish aesthetic or you're a reader on the go looking to have the perfect bookish tote bag, annotation tools, and a solid Ex Libris stamp to ensure your books always come back home, these reading accessories will be your go-to picks for the year.
These essential reading accessories for 2023 include both some fun gadgets and real practical tools. The prices are mostly budget friendly, and all of these would make fantastic gifts for anyone in your life (and you, obviously) who loves reading. Not only will these help fit more reading into your busy life — or, conversely, help you slow down in your reading life if that's one of your goals — but many of these reading accessories are able to be personalized or customized. Snag a favorite color or have your name added to give it a little extra special touch.
Let's take a look at some of the best new reading accessories and some beloved favorites for building a wonderfully bookish 2023.
The Best Reading Accessories 2023
It's only natural to begin with two options for great bookish tote bags, so you can take your reading on the go.
Is this tote bag subtle enough for you? $30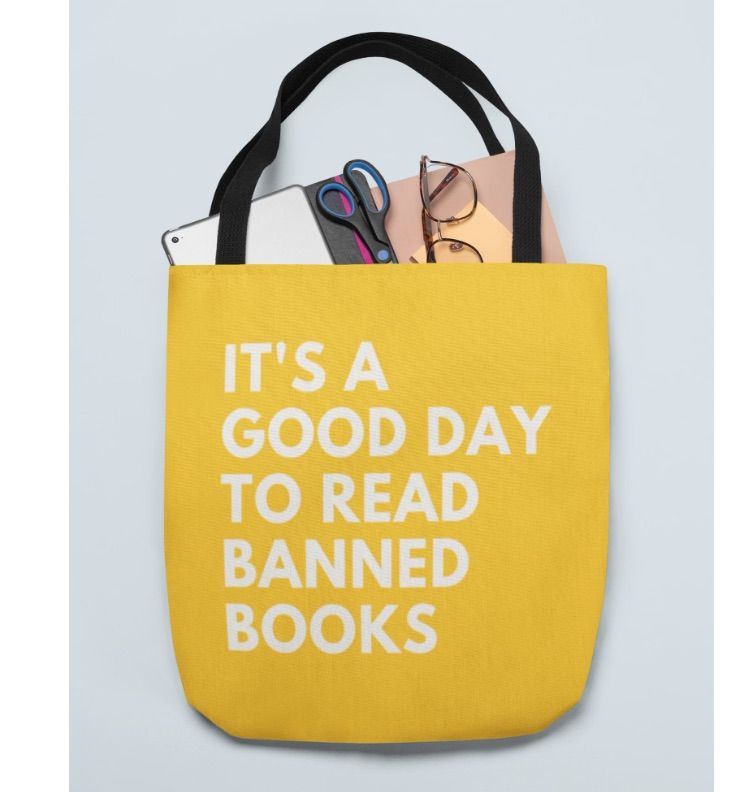 One way to help spread the word about today's current reality of book censorship is to have something on you or with you that can spark that conversation. This sunshine yellow tote bag not only cracks open that dialog, but it is a sign you care about intellectual freedom and the freedom to read. $31+, with size options.
Now on to ways to get comfortable/cozy/keep your current reads in a safe, easy-to-find place. These next reading accessories do just that.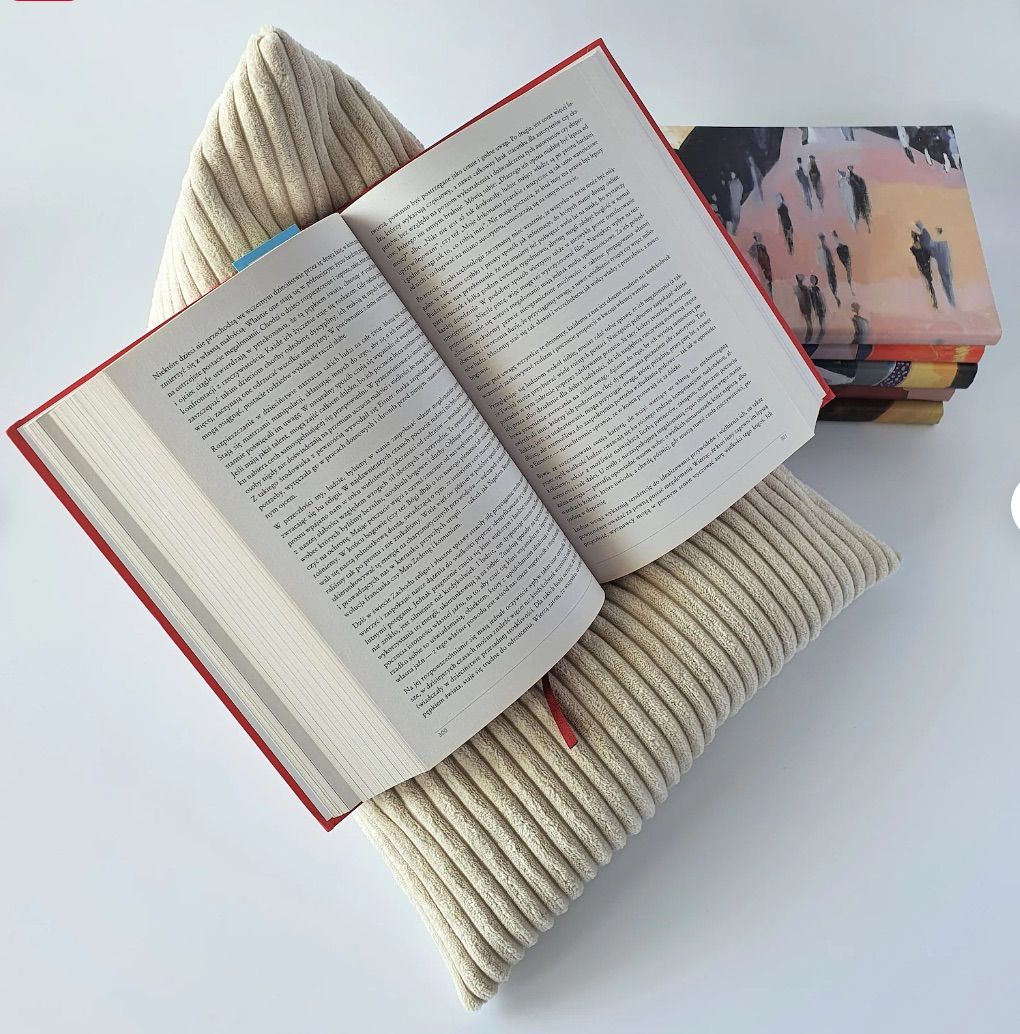 Whether you read with a book in your lap or at a table/desk, this book pyramid pillow is an excellent gadget for saving your hands and wrists. You can use it with print books or with a tablet, and the corduroy fabric gives it a nice, cozy feel. There are several colors to choose from $25.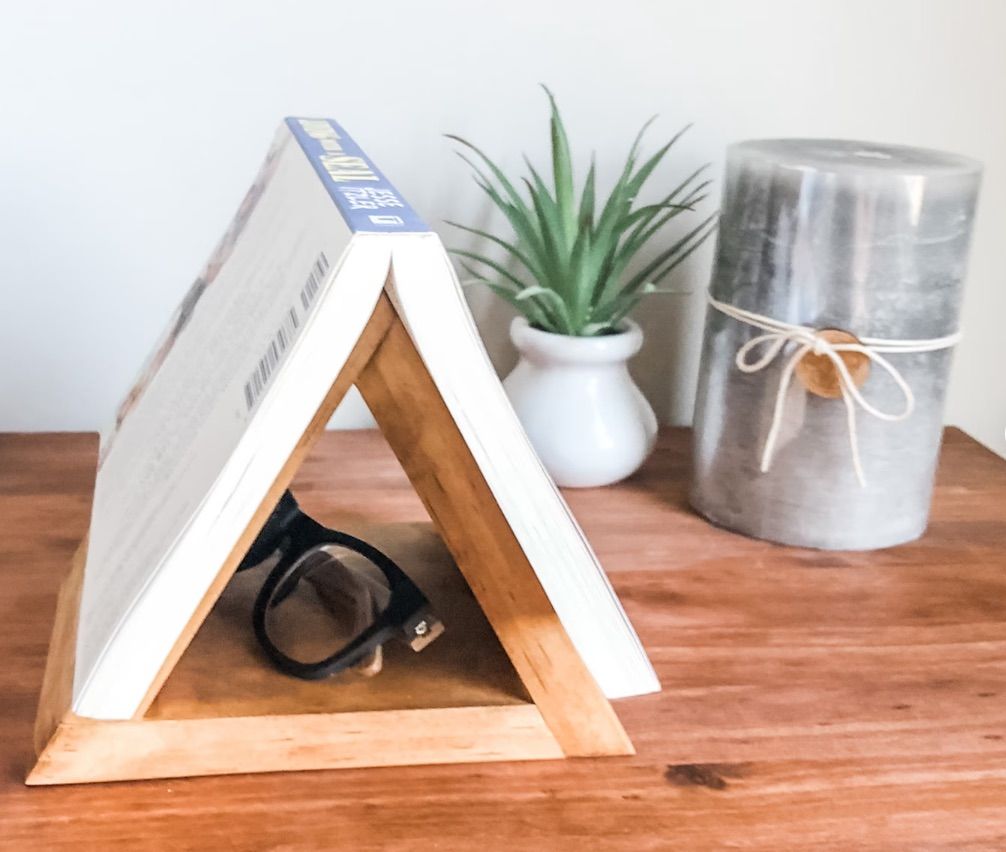 Keep this book rest on your night stand or in your reading nook and know you can set down your book for a quick coffee break or weeks' long rest and it won't break the book's spine. Plus, there's space for more reading accessories inside the triangle. $50
And here's an option for being a little extra in the best way: it's a floating shelf you can display what you're now reading. $21 and up, with color options.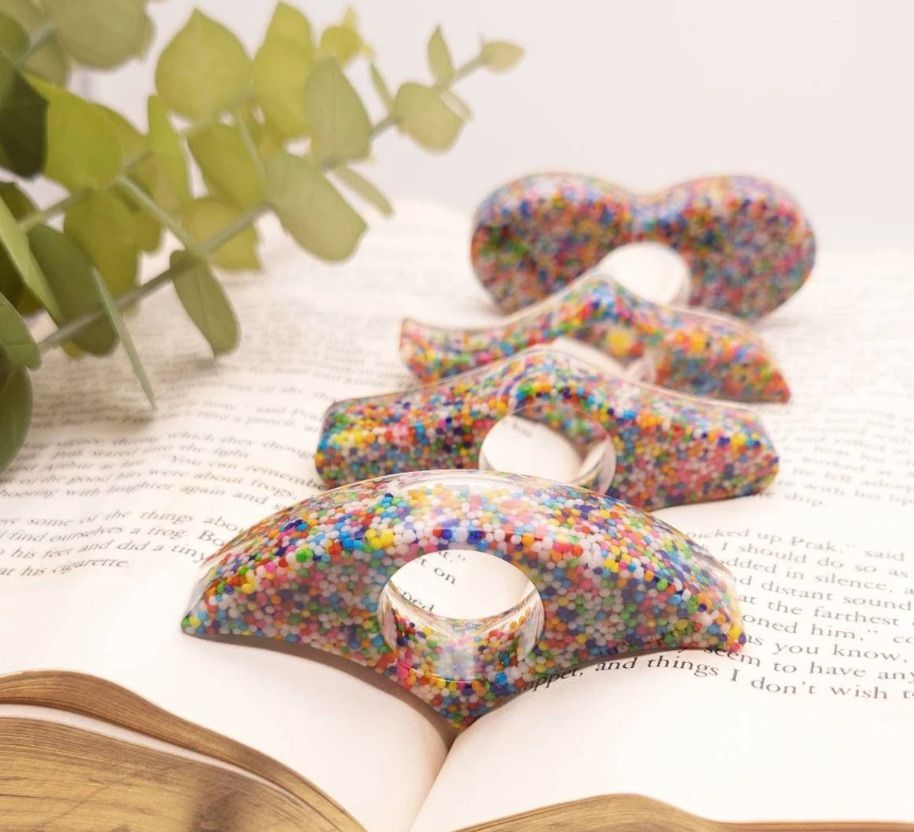 Another fun–and extremely practical–reading accessory in the "holding things" category is the book page holder. There are a wide variety from which to choose, but these thumb page holders that look like they're filled with rainbow sprinkles are my favorite. $15, with four different styles from which to choose.
The next category of essential book accessories includes everything you need to get cozy. Think: brewing or pouring your favorite beverage, keeping your body warm, settling in for the long haul.
These genre coasters remind me of the little genre stickers on library books (which is, of course, intentional). $30, and you get to choose from several options for the "book" case in which the coasters come.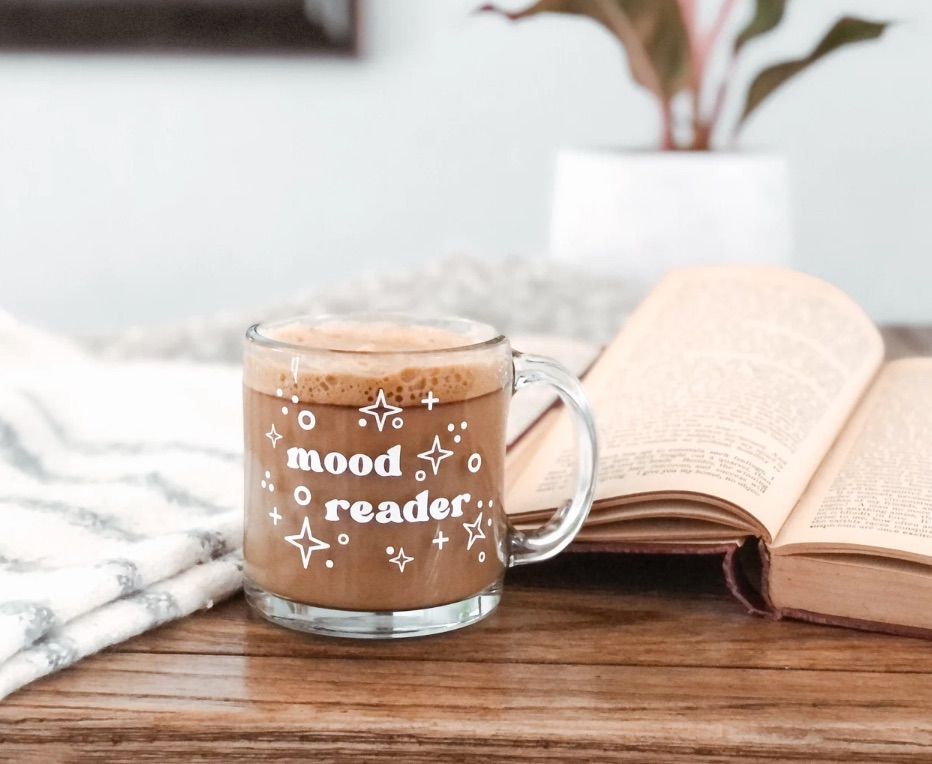 Snuggle in with this mood reader mug that will let you look at whatever delicious beverage you're enjoying while you read. $17, with some customization options.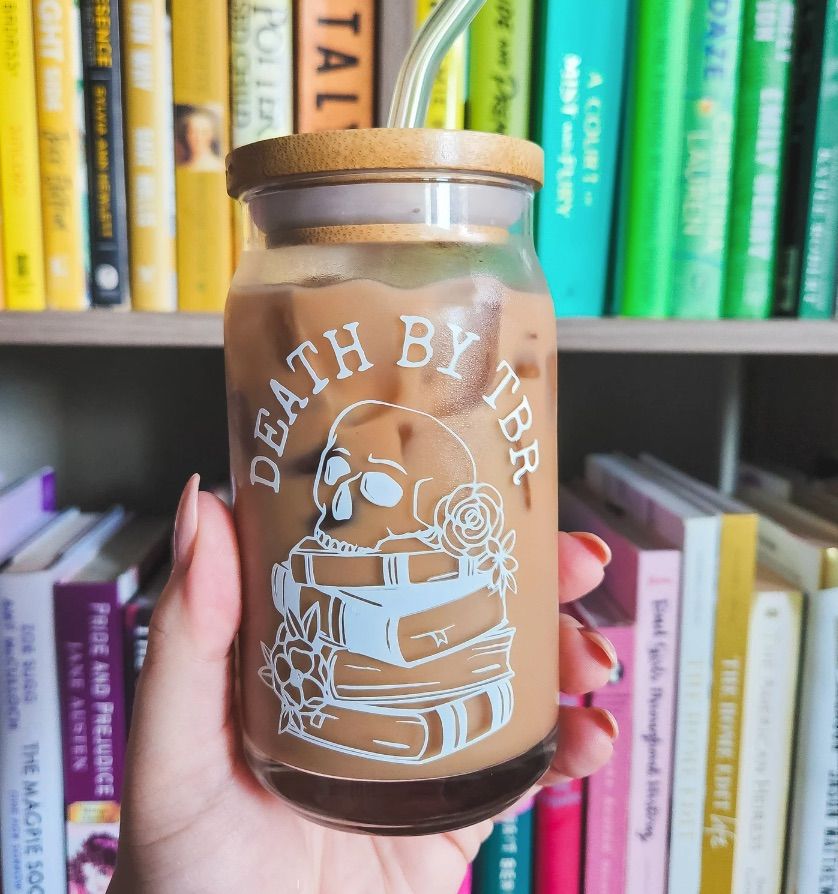 And here's another option for containing your beverage of choice. This one is perfect for on the go reading and for those of you who prefer cold drinks. $19 and up, with options to customize.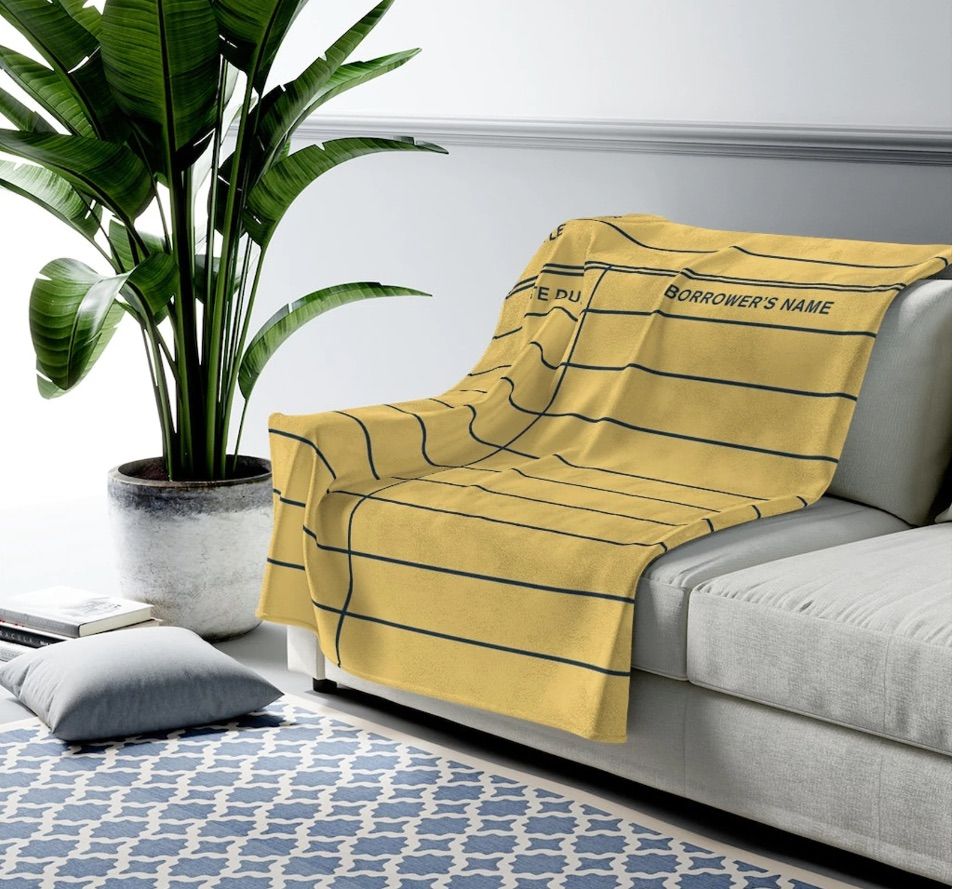 As of writing, these library due date card blankets are limited, so snag one ASAP if they're available. If not, save it and come back — talk about a fun, unique blanket perfect for reading. $52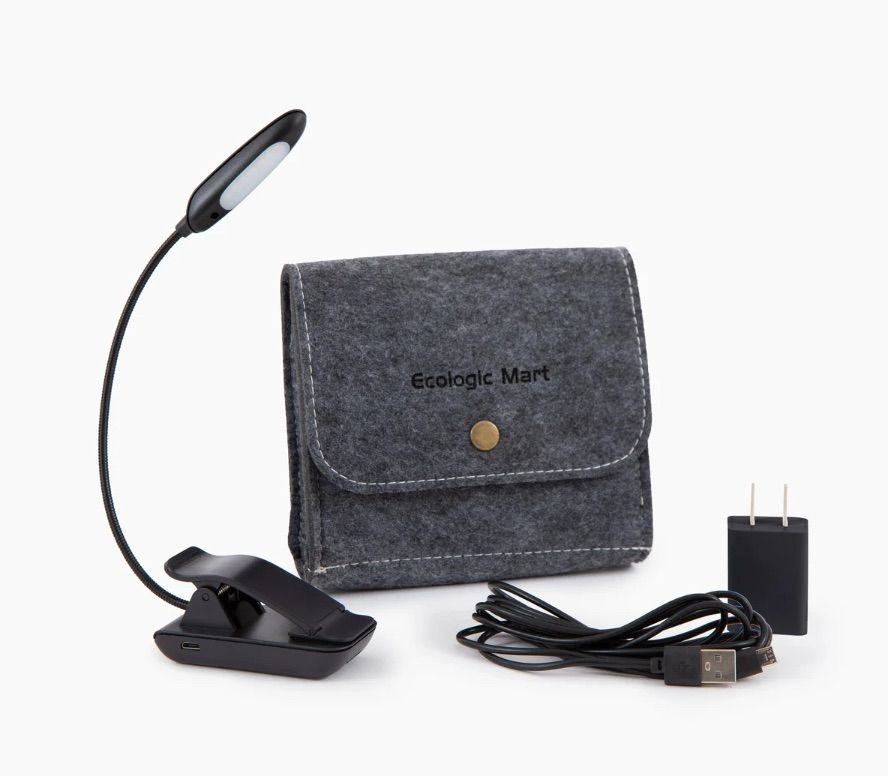 No reading accessory roundup would be complete without some kind of reading light. This one is nice because it comes with a case, making it easy to toss in your tote and read on the go. $19
Now onto what could best be categorized as the "tracking" category of book gadgets. Is a bookmark something you use to track? Certainly — you know where you're at in your current read, and the bookmarks here can do double duty.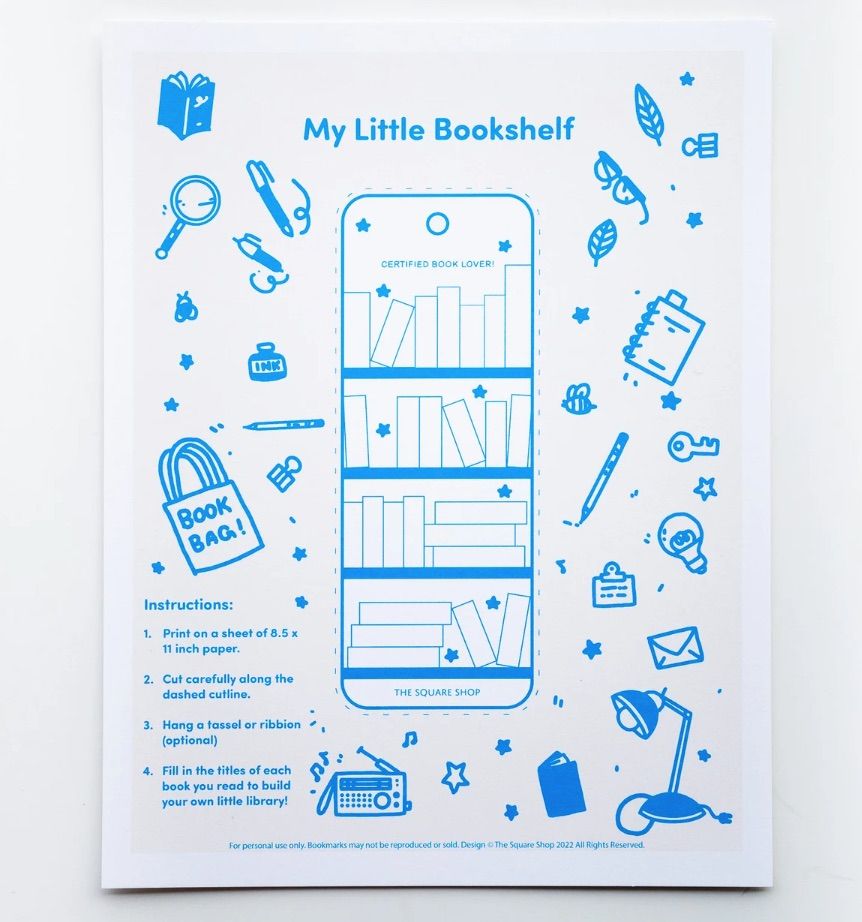 This downloadable and printable bookmark is a bookshelf. You can print it on whatever kind of paper you'd like and use it to track books on your shelf, on your TBR, or the titles you've read over a period of time. $4
If you're working to build some new reading habits, you'll want to utilize this handy bookmark that allows you to track whatever is important to you. $3
Keep tabs on all of your personal collection of books with an Ex Libris/From The Library Of stamp. This one is fun and practical. Get it personalized starting at $31.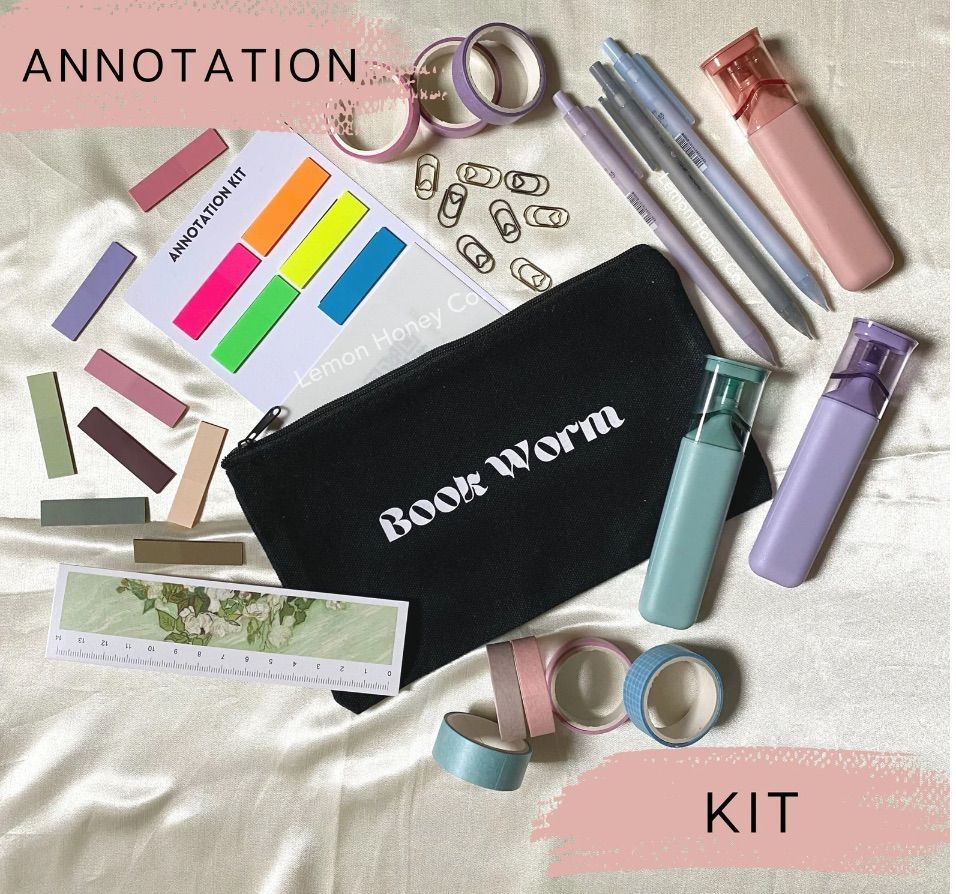 If you're into annotation or want to get into annotating your books, why not snag an entire kit, rather than splurge on all of the tools you need separately? This one comes with highlighters, washi tape, book tabs, and a pouch (you can choose the design you'd like for that!). $22
Keep track of your reading life with a reading journal that allows you to note book reviews, track any reading challenges, and more. This one is really pretty and I love that you could quickly reference books you'd "recco." $32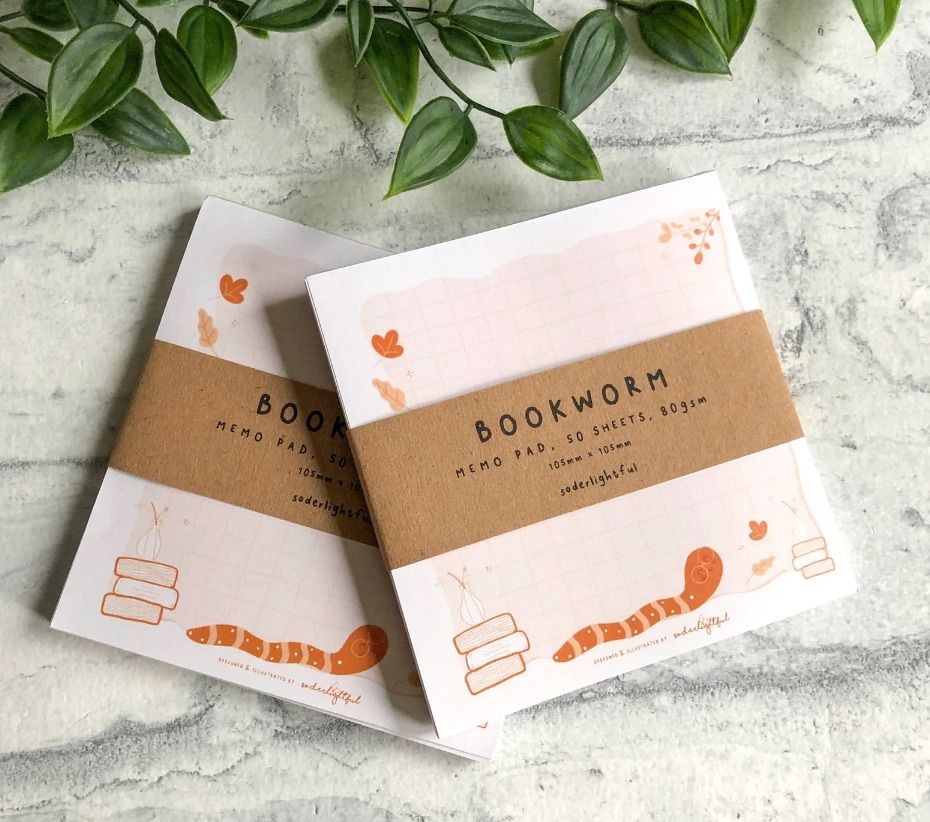 What book worm does not need a book worm memo pad? $8
The last reading accessory is one that does not fit into any category, but it is certain to add some fun to your 2023.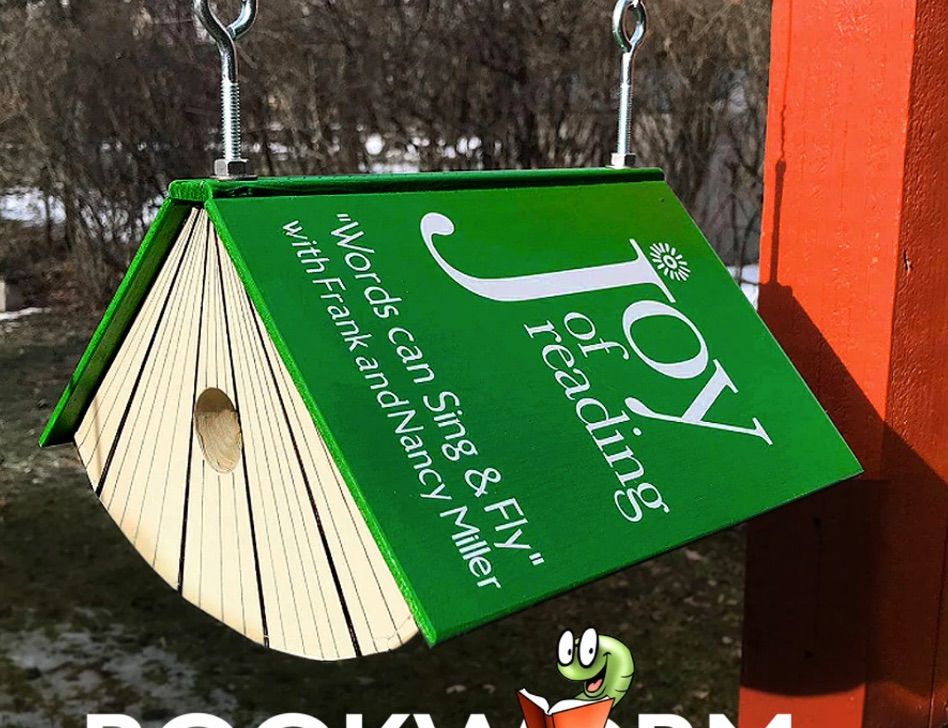 Reading is also for the birds with these book style bird houses. Put one outside the window where you read or near your reading hammock and enjoy the literary birds to grace you with their presence. There are a few book options from which to choose. $70
---
Want some more ideas for essential reading accessories? You'll love these book tabs, these TBR tackling tools, and some fun bookish stickers.