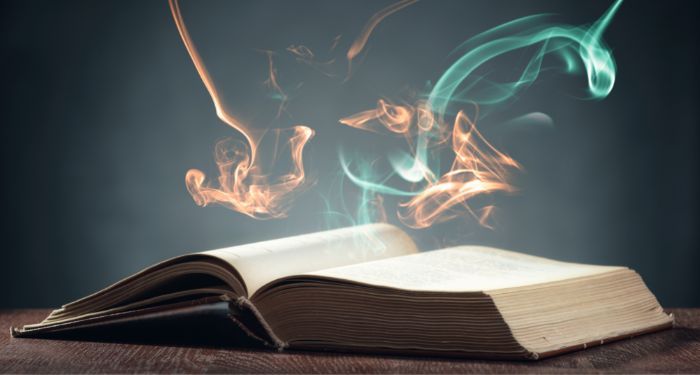 Lists
8 Magical Mystery Books to Get Lost In
As a huge fantasy fan, I always love when authors mix fantasy stories with other genres. Particularly when you get what I call magical mystery books! This sub-genre offers some of the most delightful and escapist stories you'll read. Plus, they're just plain fun with their mix of suspense, adventure, and magic. We've covered some fantasy mystery books before, but there are many more to choose from. Which is why today we're taking a look at even more magical mystery books you can read!
Before we get into the list, I wanted to share how I chose the books we'll talk about today. For me, magical mystery books (or fantasy mysteries) have two elements: they focus on a mystery or an investigation — and they have something magical, be that a setting, a creature, a character, or actual magic. But this is where it gets interesting: because that magical something is often paranormal, some of these stories include ghosts and even witchcraft. These are more low fantasy kinds of stories, but that's still enough to propel these books into the magical mystery sub-genre.
But without further ado, let's look at eight more amazing magical mystery books that will keep you on the edge of your seat!
---
Looking for more magical mysteries? You should give these mystery books with magicians or these witchy mystery/thrillers a read!